Community Profile
Free Account
Created on 2012-11-01 17:32:17 (#1792929), last updated 2012-11-01 (255 weeks ago)
114 comments received
14 Journal Entries, 49 Tags, 0 Memories, 3 Icons

About
| | |
| --- | --- |
| Name: | Inky's fics and other fandomy things |
| Location: | United States of America |
| Website: | Community Tags |
| Membership: | Closed |
| Posting Access: | All Members |
| Community description: | Fanfic, icons and other fanworks, mostly anime-centered |

Mini Bio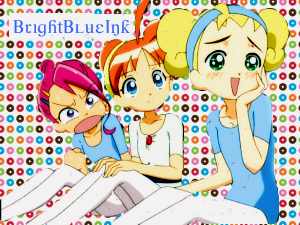 Icons, fanfiction and more by
haleysings!

Icon rules:
1. Please credit when you use something!
2. Comments aren't needed, but certainly appreciated--
they help me know the sort of things people like.
3. Please don't hotlink.

For my resources and affiliates, click here.
To see the awards I've received, click here.

And check out my tags to
find previous icon and fanfic posts, as well as to find things by fandom, medium (example:
if you just want to see my anime icons and fic), character, etc.

Connect
Administrators

Linking
To link to this user, copy this code:
On Dreamwidth:
Elsewhere: